Mon, 03/14/2016 - 11:45 —

isport
A few days ago it was officially confirmed and announced that the Sports Shield consortium had completed taking over the English League Championship club.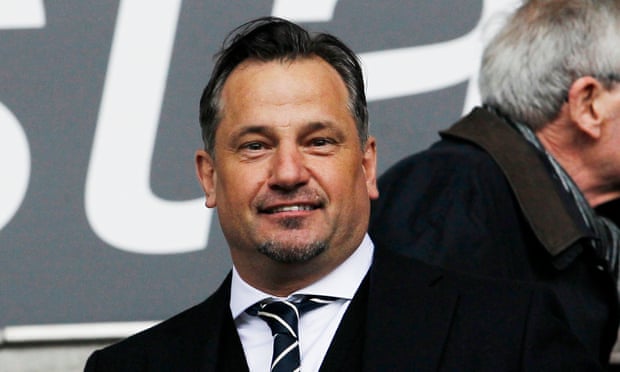 Dean Holdsworth is a former Bolton Wanderers forward and one of the main figures behind Sports Shield which have taken a controlling share of 94% and the remaining shares of the club will remain with the individual shareholders.
"Bolton Wanderers Football Club is delighted to announce that a deal between Sports Shield, Inner Circle and Eddie Davies to transfer ownership of the club has officially been completed. All documentation has been signed, submitted and ratified by the Football League.
"Dean Holdsworth and Ken Anderson will both join the board of directors at Bolton Wanderers, with details on further roles to be announced in due course."
This was a statement from the official website of Bolton which confirmed the deal that has recently taken place between Sports Shield, Inner Circle and Eddie Davies as all of them were involved in this transaction.
Sports Shield have previously worked in sports - most notably linking up with StanJames on horse racing odds for the Far East markets. they know their sports markets, and this new takeover of Bolton makes sense.
Eddie Davies has been part of the board of directors of Bolton Wanderers since 1999 and later went on to become the majority shareholder and now he is set to become an honorary president of the English club.
Bolton Wanderers are currently in the very bottom position of the English Championship League after having only managed to secure 4 victories from the 36 league games that have been played so far.
This struggle in the league is caused by a number of off the field incidents that have forced Neil Lennon and the club on having to cut back from signing players. Bolton Wanderers owes a debt in the region of £3million to HM Revenue and Custom and this has made it difficult for the manager of the club on signing new players since December of 2015.
Hopefully with this recent takeover, this debt will be settled and Lennon will be given the chance to sign some players on loan deals as the loan window closes at the end of March, this gives the Northern Ireland just enough time for him to strengthen his squad and try to escape the bottom relegation zone.