Fri, 05/27/2016 - 08:56 —

isport
Jimmy Phillips believes Gary Madine can still redeem himself at Bolton Wanderers. A return of just six goals in 36 games and a high-profile bust-up with former manager Neil Lennon ensured the striker's first season at the Macron Stadium ended on a not so pleasant note.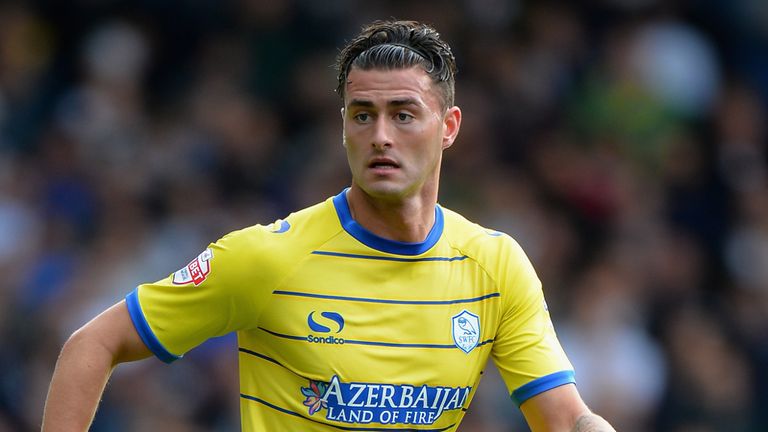 The player also struggled to overcome a hip problem to take part in the last couple of months of the campaign. This left Jimmy Phillips and Peter Reid with just one target man in 38-year-old legend, Emile Heskey.
Despite all that, Phillips insists all is not lost for the former Sheffield Wednesday front man, who was picked up on a free transfer last summer. Madine scored 18 goals in his last season in League One at Hillsborough in 2011/12, some of which was spent under former Wanderers manager Gary Megson.
Philips told The Bolton News "Gary's record suggests he has been a successful League One striker and that is what the club will be looking for next season. Everyone will hope he can be a success. For whatever reason it hasn't worked out for him this year but that needn't be the end of it for Gary.
"We only got to work with him at Bristol City and he got injured after that but next year it'll be a new start for everyone. We need a striker to score 20-odd goals next season and he could be that man."
Madine was picked up ahead of a handful of Championship clubs last summer and he started out well at the club but he struggled with confidence along the line. The odds of him remaining at the club are mixed across the bookmakers, with StanJames offering generous betting odds of 2/1 on him staying.
Phillips insists he can offer something before his contract lapses.
"Like any player when you have been involved in a losing team it can affect you, and with strikers it's all about consistency and hitting the target.
"You can find a lack of confidence can make you second-guess yourself in pressurised situations. So Gary has to get back to doing what he knows. He has certainly got the stature. He is a good size for a target man and hopefully he will fit the bill for whatever the first-team manager needs next year."