Sat, 04/30/2022 - 10:32 —

content
Bolton Wanderers attackerOladapoAfolayan is eyeing another season with his League One outfit amidst the transfer rumours linking him with a move away from the club.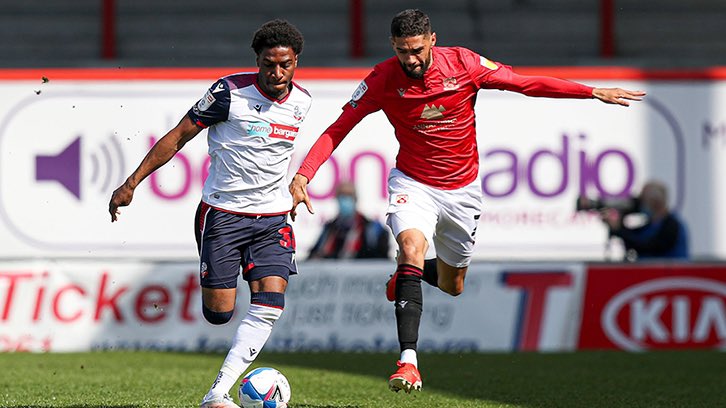 Afolayan has been seriously linked with a move to the English Championship duo of Cardiff City and Fulham. While Welsh club Cardiff City have already secured another season in the Championship, while Fulham won't be in the same division next season after they sealed promotion to the Premier League earlier this week thanks to the 3-0 home win over Preston North End courtesy the brace from leading goalscorerAleksandarMitrovic either side of the goal from young winger Fabio Carvalho.
On Bolton Wanderers, Afolayantold Bolton News that their form has improved since the turn of the year as he pointed out that they have lost just three from the last 20 gameswhile playing some of the best teams.
Afolayan is the leading goalscorer at Bolton Wanderers with 12 goals.
Speaking further, Afolayan said Bolton Wanderers have shown since the turn of the year that they can hold their own against the best teams in the division and that what is missing is the consistency required to contest at the top end of the table as far as League One football is concerned. According to him, Bolton have shown two extreme sides this season as he said they have been very good when they have been at their best and very poor when they have beenbelow par. The striker went on to say that he's hoping that his team can add performances such as the 6-0 win against the Black Cats earlier in the season to being consistent in a positive way and that's what is required to win the league.
On the transfer rumours linking him with an exit from Bolton Wanderers. Afolayan said he wants to spend next season at the club.